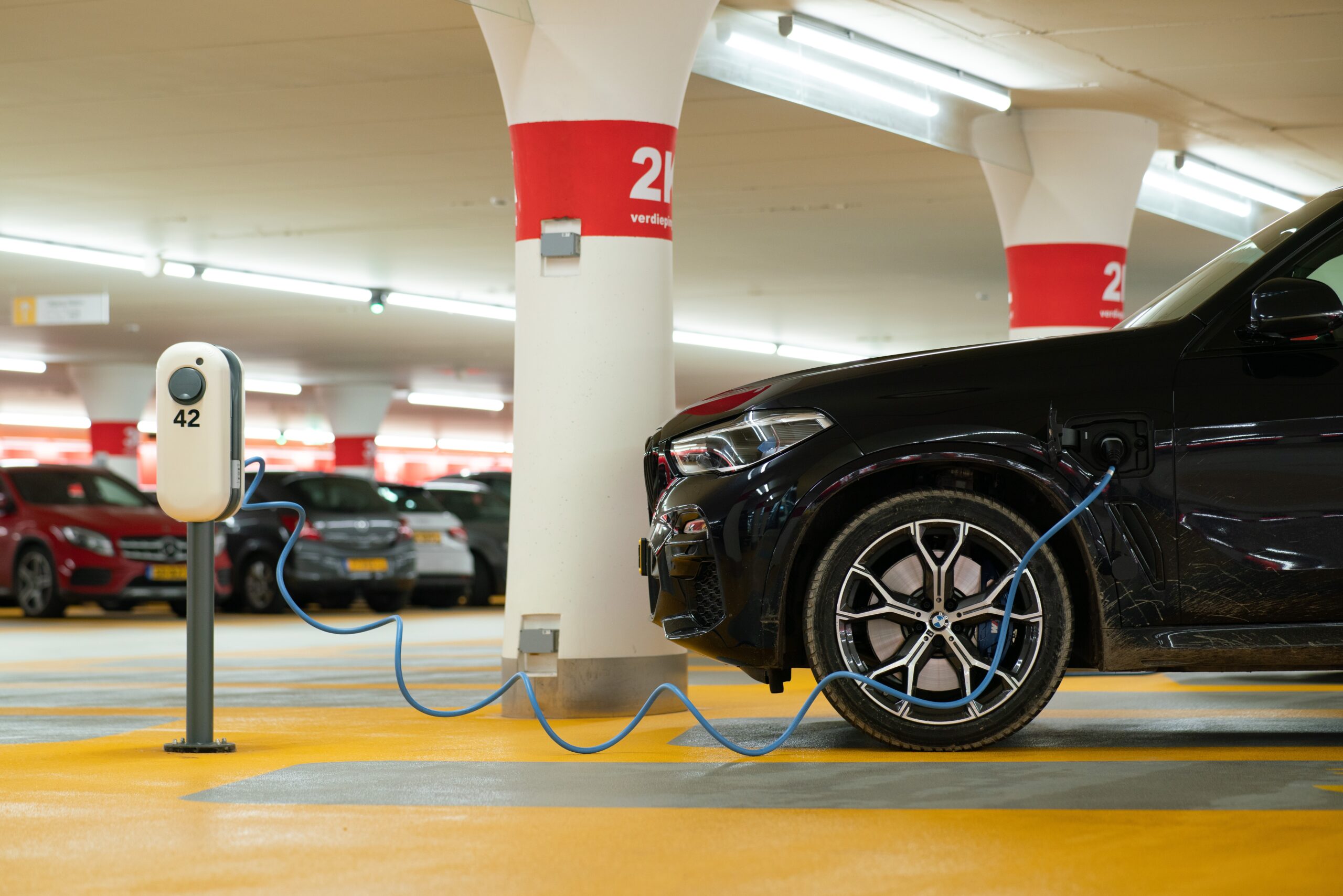 New Jersey Electric Vehicle Ordinance: What You Need To Know
March 9, 2022
Confronting New Jersey's greenhouse gas emissions, largely due to the transportation sector, has become a point of interest for Governor Phil Murphy's administration in recent years. Electric vehicles (EVs) have concurrently become increasingly popular amongst the general public. However, "range anxiety" and a lack of public charging stations is detrimental to the growth of the EV industry. To simplify the local approval process for electric vehicle infrastructure installation, Governor Murphy enacted Public Law 2021, c. 171. 
Developed by the New Jersey Department of Environmental Protection (NJDEP), the Department of Community Affairs (DCA), and the Board of Public Utilities (BPU), P.L. 2021, c. 171 is now in effect. The new law, signed by Governor Murphy in July 2021, requires Electric Vehicle Supply/Service Equipment (EVSE) and Make-Ready parking spaces to be designated as a permitted accessory use in all zoning or use districts in New Jersey. The law also establishes installation and parking requirements for EVSE and Make-Ready parking spaces in local communities. Multi-family developments with more than five units must reserve 15% of parking spaces to be Make-Ready. A six-year phase-in is allotted for the installation of the EV chargers. A Make-Ready parking space counts as two spaces when calculating compliance with the parking requirements, with up to a maximum 10% reduction.
A Model Statewide Municipal EV Ordinance has been created, as of September 1, 2021, to provide guidance for P.L. 2021, c. 171. The ordinance includes the requirements for installation and parking, in addition to the installation, sightline, and setback requirements for EVSE and Make-Ready parking spaces. To ensure municipalities are requiring the installation of ESVE and Make-Ready parking spaces, the model ordinance is mandatory. While municipalities can make changes to the Reasonable Standards section, most of the ordinance requirements are mandatory. The ordinance also supersedes municipalities' existing EV ordinances. 
Through the program It Pay$ to Plug In, NJDEP reimburses applicants for a percentage of the costs for installing chargers. NJDEP will reimburse a maximum of $750 per Level 1 charging port, $4,000 per Level 2 (L2) charging port, and $200,000 per DC Fast Charger (DCFC) location with a minimum of two ports. The NJDEP recently released a new grant under It Pay$ to Plug In for community fast chargers. Publicly accessible fast-charging infrastructure within communities is eligible for up to $200,000 per location. The $4 million competitive solicitation grant opens on March 14, 2022, and closes on May 13, 2022. The NJDEP will award grants after the closing date. 
In addition to the NJDEP Program, PSE&G created the Clean Energy Future – Electric Vehicle Program, which consists of $166 million to increase NJ's EV charging infrastructure. For mixed-use commercial charging customers, PSE&G will contribute up to $30,000 for behind the meter (BTM) installation of L2 chargers and up to $10,000 for pole to meter, or Make-Ready utility service upgrades, as necessary. For public DCFC customers, PSE&G will contribute up to $100,000 per site for BTM installation costs and up to $50,000 for Make-Ready utility service upgrades, as needed. To apply, visit PSE&G's site. 
The New Jersey BPU released the electric vehicle charging incentive program Multi-Unit Dwelling (MUD). The program encourages the purchase of Level 2 chargers for apartments, condominiums, or mixed residential locations with a minimum of five units and dedicated off-street parking. The grants available include $1,500 toward purchasing a Level 2 charging station and 50% of the Make-Ready costs for Level 2 chargers, up to $5,000. Overburdened communities are eligible for larger grants. The NJBPU is now accepting applications until May 2, 2022. 
The new model ordinance for municipalities and numerous incentive programs are part of the Murphy administration's investment of over $100 million in clean, equitable transportation, along with EV incentive programs like Charge Up New Jersey and EV Tourism. Inspired by President Biden's executive order regarding car and truck emissions, as well as a goal for half of the new vehicles sold in 2030 to be electric, New Jersey is leading the East Coast in efforts to reduce the effects of climate change, moving toward clean energy and a brighter future.