ENERGY STAR at a Glance
The Environmental Protection Agency (EPA) created the ENERGY STAR label to help consumers make energy-efficient decisions.
The ENERGY STAR label can be applied to all types of buildings as well as products like appliances and electronics.
With over 2.2 million new homes and 38,000 commercial buildings certified, ENERGY STAR is one of the most widely recognized and credible energy efficiency certification programs for buildings.
ENERGY STAR Certification
To receive the ENERGY STAR label, a building must be at least 15% more energy efficient than a comparable building. Third-party verification of energy savings is always required to achieve ENERGY STAR certification.
ENERGY STAR certification promotes energy efficiency for a multitude of building types. The building type determines eligibility for which ENERGY STAR program applies to the project.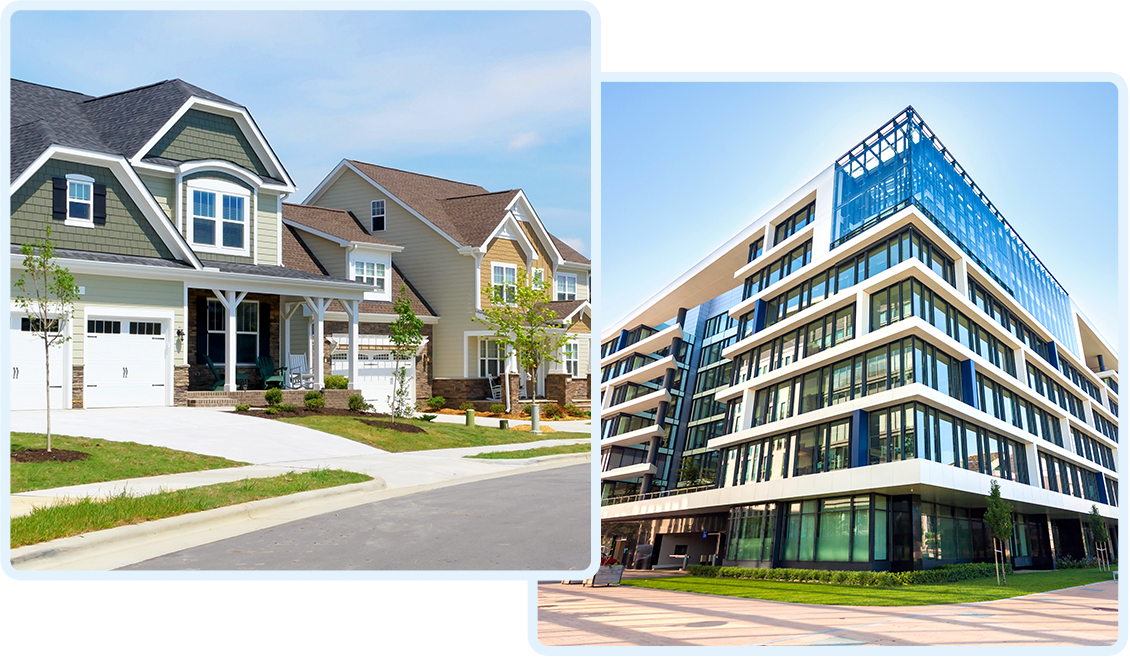 Eligible Buildings
New Buildings
Single family homes
Townhomes
Duplexes
Apartments
Existing Buildings
Non-residential
Apartments
Steps to Achieving ENERGY STAR
New Buildings
Perform energy modeling in computer software based on drawings to determine the energy efficiency target
Collaborate with design team to determine materials and equipment needed to achieve the energy efficiency target
Include all mandatory requirements in design
ENERGY STAR Rater performs inspections and completes Checklist throughout the construction process
Process certification
Existing Buildings
Perform Benchmarking of utility data to determine the building's energy usage compared to similar buildings
Inform construction team of improvements, materials, and equipment needed to achieve the energy efficiency target (if any)
Include all mandatory requirements
Perform inspections to verify data and required implementation of design
Process certification
Benefits of ENERGY STAR Certification
Reduce energy usage and
utility bills
Improve indoor comfort and health for occupants
Minimize environmental impact and carbon footprint
Achieve local and utility
company rebates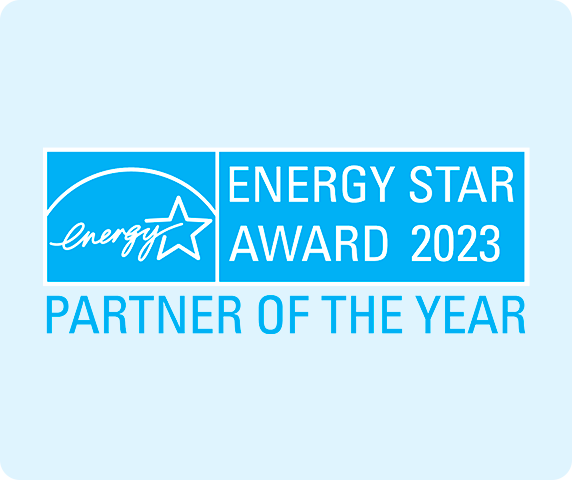 How ReVireo Can Help
ReVireo is a consultant and third-party verifier for all ENERGY STAR programs and won ENERGY STAR Partner of the Year (2023). We have successfully guided thousands of professionals through ENERGY STAR certification. Connect with our experts today to discuss your next ENERGY STAR project.