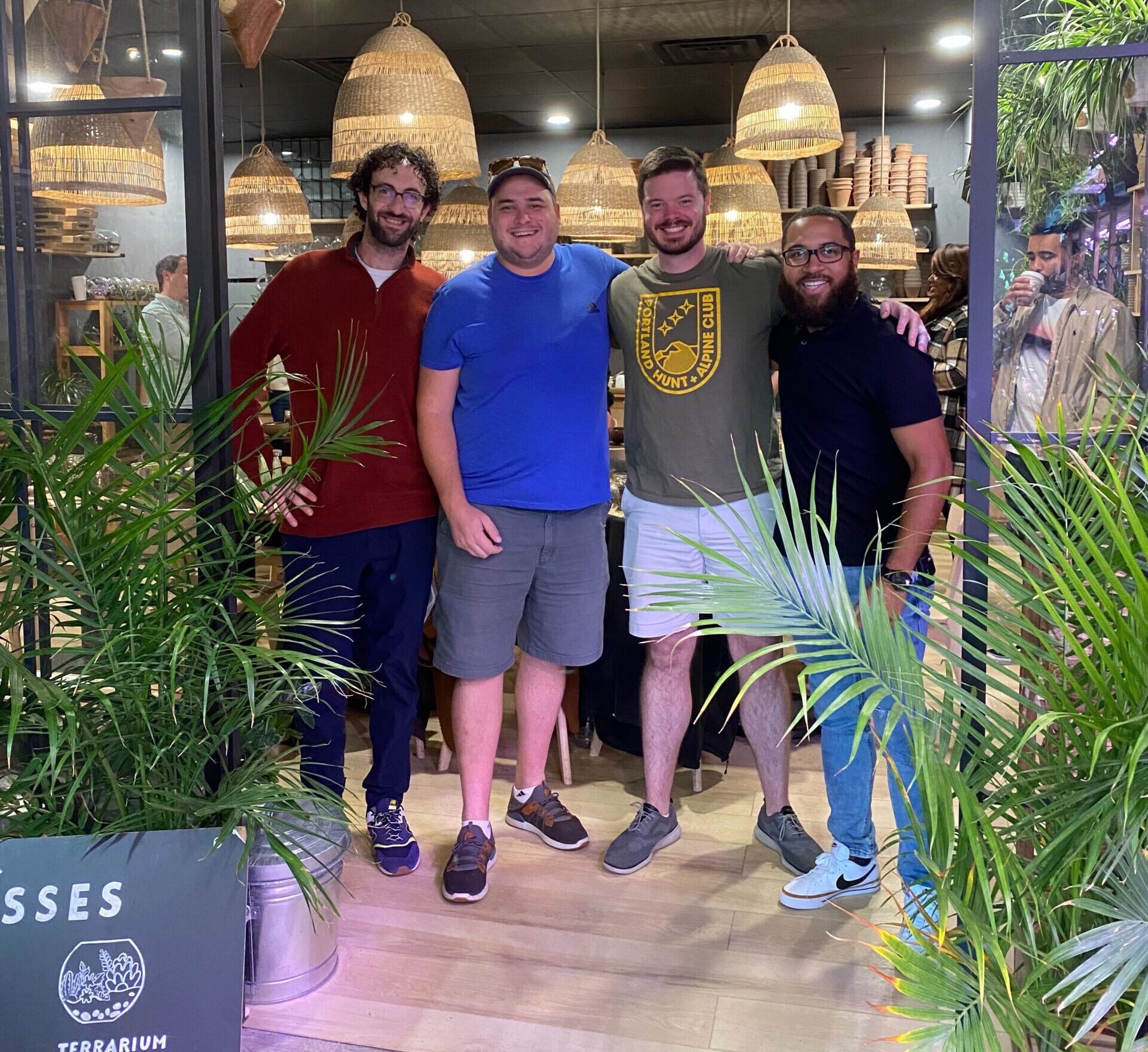 Benefits of Working for ReVireo
November 8, 2022
ReVireo is an energy efficiency and green building services company founded on the principle of reducing the impact of the built environment on the natural environment. ReVireo believes that company culture sets the tone of an organization with a standard set of values, goals, and behaviors. Company culture influences how management and employees handle internal and external business. ReVireo's employees, from the CEO to the interns, strive to create a positive culture daily. "I love the people that work here and the culture that we have. Whenever we can get together for holiday parties, retreats, or other company events, the camaraderie I feel and being around people who have a common purpose and mission is very rewarding and enjoyable," says Matthew Kaplan, CEO of ReVireo.  
With a constantly evolving workforce, ReVireo offers a flexible work environment. Before the COVID-19 pandemic, ReVireo encouraged employees to develop a hybrid schedule if desired. Remote and on-premise work allows employees to balance work and individual circumstances. Providing understanding and flexibility when personal situations arise, ReVireo supports employees' changing needs. As a company dedicated to preserving the natural environment, ReVireo also acknowledges the benefit of remote work regarding reduced carbon emissions from limited transportation. ReVireo offers a myriad of benefits beyond remote work flexibility to create a competitive and compelling compensation and benefits package. ReVireo offers health insurance, parental leave, and 401k accounts with partial match, as well as paid time off and paid volunteer time. 
Dedicated to professional and personal development, ReVireo offers to fund further education. Should an employee find a seminar or event that would bolster their knowledge and benefit their position within the company, ReVireo will cover travel expenses and associated costs. Furthermore, ReVireo will contribute to the tuition costs if an employee pursues higher education relevant to their role. ReVireo strives to foster a learning environment through internships for students or continued education for employees. 
ReVireo is also dedicated to supporting local communities and philanthropic organizations through food drives, volunteer service, and donations. ReVireo employees participated in Sleep Out with Covenant House and raised over $20,000 for homeless youth. ReVireo employees also volunteered to build homes for Habitat for Humanity. ReVireo strives to donate to causes that resonate with their employees, including the American Cancer Society and the Cancer Research Institute. ReVireo strives always to support its clients' philanthropic endeavors and will continue to provide services and donations to partner on these important initiatives.
ReVireo strives to create a positive environment for employees to grow professionally and personally. If you are interested in joining the team, email a resume and cover letter to hr@revireo.com. To see currently open positions, check out our Careers page.