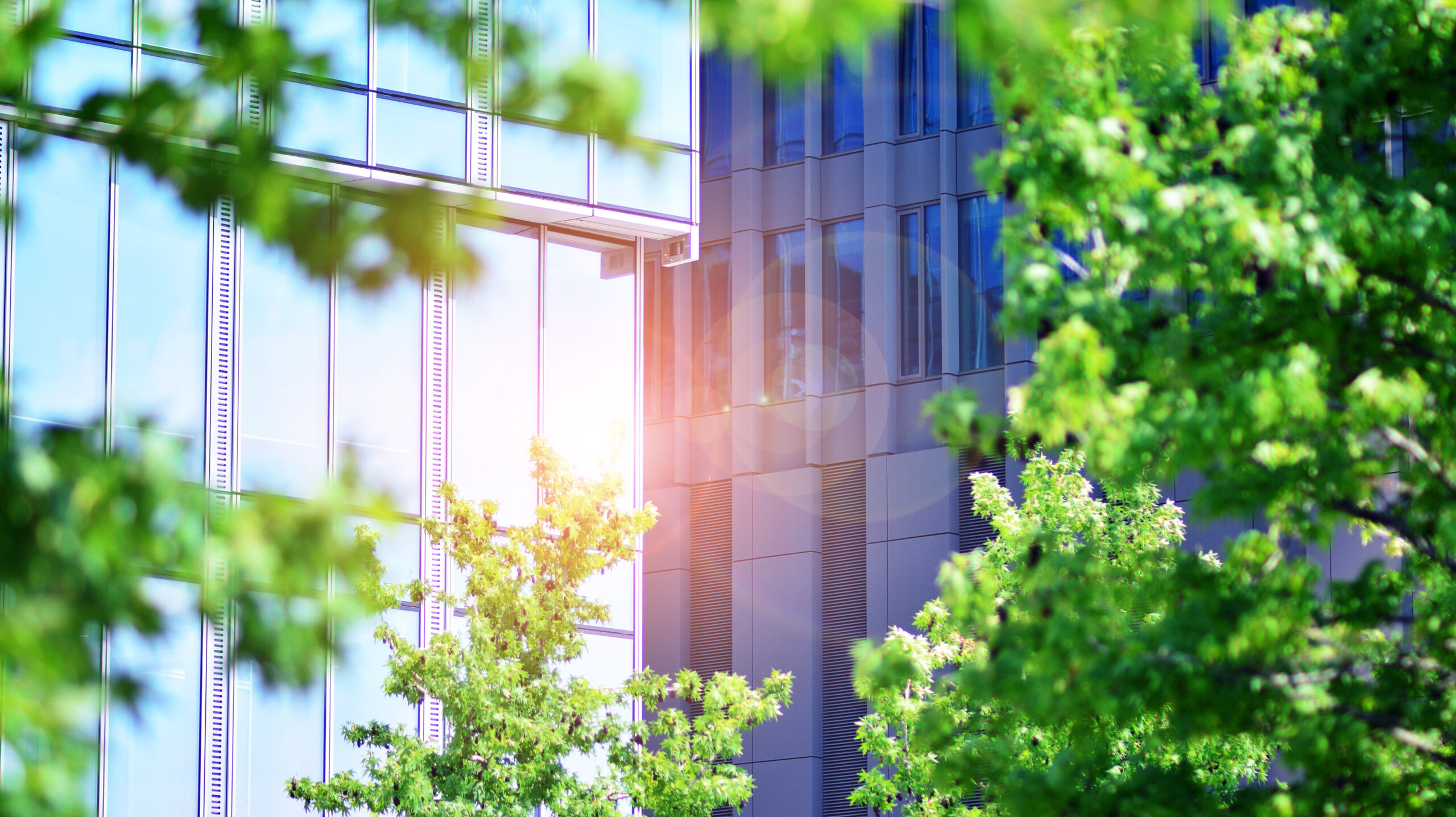 New Jersey Adopts 2021 IECC: Mandatory Envelope Leakage Test for Residential Projects
October 11, 2022
New Jersey has amended and adopted the 2021 International Energy Conservation Code (IECC) for residential buildings, as well as ASHRAE Standard 90.1-2019 for commercial buildings. The 2021 IECC will take the place of the 2018 IECC under which New Jersey currently operates. The 2021 IECC will become mandatory for buildings submitting permits on or after March 6, 2023. 
What is an Envelope Leakage Test? 
An envelope leakage test is performed by an energy professional to quantify the air tightness of the building. Envelope leakage can lead to poor indoor air quality and difficulty controlling indoor temperatures, significantly impacting residents' energy usage and comfort. The envelope leakage test is colloquially referred to as a "blower door test" because the diagnostic tool used to perform the test is called a blower door. A blower door is a calibrated fan installed in an exterior doorway. The fan creates a pressure difference between the inside and outside of the building. Taking the air out of the home allows the remaining air to escape through other avenues, allowing the tester to identify where cracks, insulation gaps, or other envelope errors exist. The amount of air leakage from the building envelope can then be quantified using a highly accurate gauge that measures the depressurization and the amount of airflow through the fan. The measurement is used to identify leaks in the envelope.   
2018 IECC vs. 2021 IECC – What You Need to Know 
The IECC defines residential buildings as single family and multifamily buildings that are three stories or less. Under the 2018 IECC, an envelope leakage test is required post-construction in addition to a visual air barrier inspection pre-sheetrock. However, New Jersey amended the 2018 IECC to include an amendment that allowed builders to demonstrate the air leakage rate by either a post-construction envelope leakage test or a visual air barrier inspection pre-sheetrock. Historically, many builders opted for the visual inspection since it was an easier path to compliance. As a result, many builders have not yet implemented sufficient air-sealing strategies to comply with the mandatory envelope leakage test requirement in the 2021 IECC.  
Builders will need to collaborate with design professionals to detail air sealing scopes of work in plans and with construction trades to execute properly to pass the blower door test under the new code.   
The envelope leakage limit in the 2021 IECC is 3 ACH for detached single-family attached homes and 0.3 CFM per square foot of enclosure area for any type of attached homes, as tested with a blower door. Passing the envelope leakage test will require careful planning and preparation. See below for tips to increase your chances of compliance. 
Tips for Passing the Envelope Leakage Test 
Start your learning curve early when you still have a margin for error. Aim to achieve 2021 IECC envelope leakage limits on homes permitted under the NJ-amended version of the 2018 IECC. This will help you understand what additional work will be required to comply with the 2021 IECC standards when they become mandatory.  Don't wait until it counts to start your learning curve.

 

Have a trained energy professional such as a HERS Rater or Rating Field Inspector inspect air sealing details before installing drywall on every home or sampling of homes. Coordinate with construction trades to attend this inspection for training.

 

Ensure your design team considers the new envelope leakage testing requirements when creating plans and specifying products. Designing more robust exterior air barriers with more air sealing details included will help your envelope leakage test results. Ensure all contracts with relevant trades include notes for envelope leakage testing.

 

For more complex buildings, a 3

rd

party envelope plan review by an energy professional can be useful to address any potential leakage points and ensure that the plans reflect all details necessary to pass the envelope leakage test. 

 

Poorly sealed top plates can lead to air leakage. Ensure the top plate is sealed properly. To learn more,

see our video

. Although it mentions the 2015 IECC, it applies to all versions of the IECC.